The BEyond programme drives entrepreneurs in Belgium to become a global success
BEyond is an initiative by Pulse Foundation, a foundation that gathers many entrepreneurial families sharing the same vision: entrepreneurship drives the societal changes of today and tomorrow. We believe in the tremendous impact that our Belgian entrepreneurs have through the jobs and added value they create, and thanks to the innovation and creativity they generate. That's why we want to help them. BEyond is all about philanthropy and supporting our entrepreneurial ecosystem to safeguard the prosperity of Belgium. It is about being a facilitator for tech entrepreneurs to achieve their company's international expansion.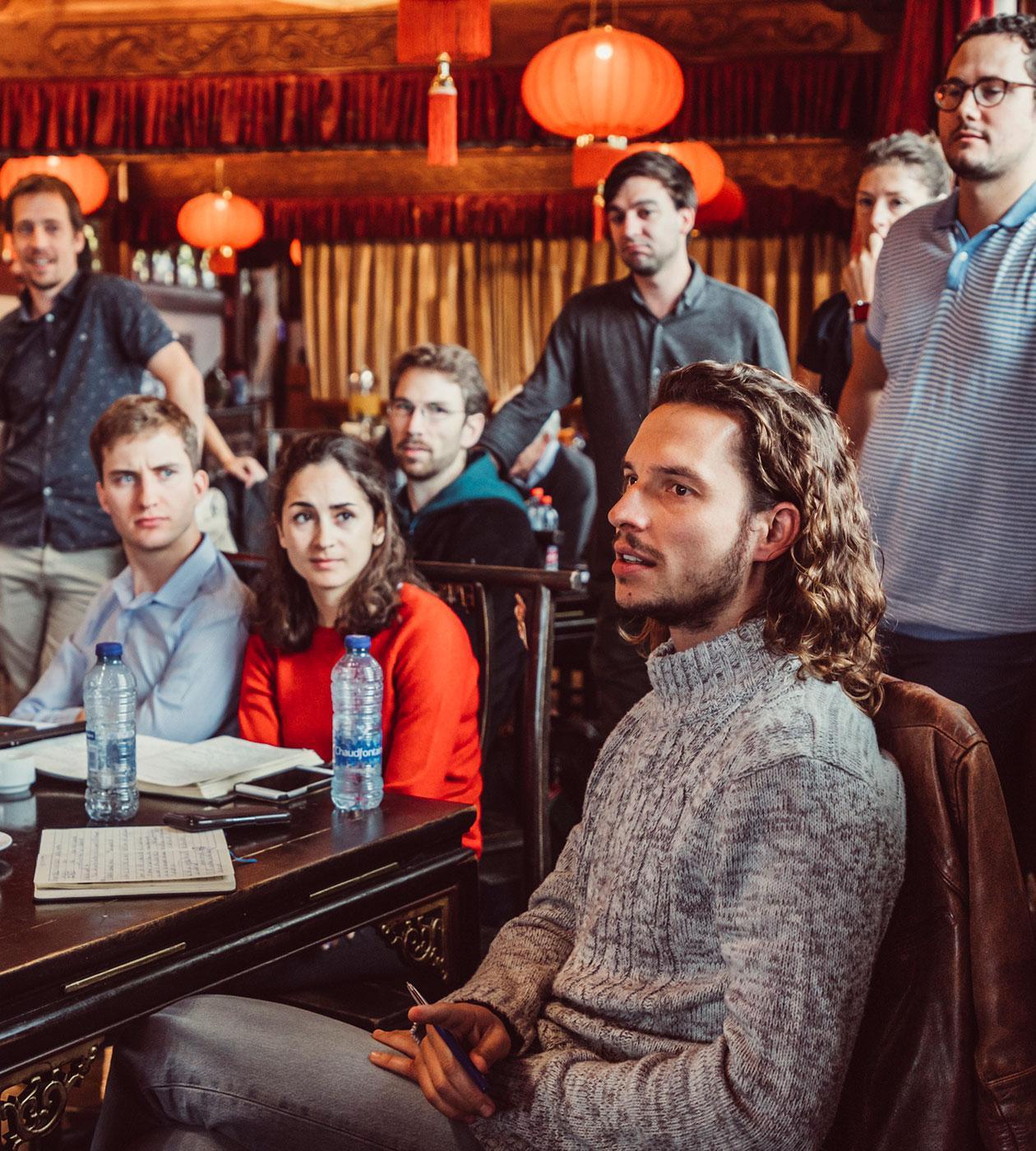 Eligibility Criteria
BEyond offers an 12-month programme for ambitious tech entrepreneurs with personalised mentorship peer-to-peer networking workshops in VC fundraising HR sales high-value events. We do not require equity just your commitment!
BEyond is Belgium's most trusted scale-up accelerator
Helping entrepreneurs grow their businesses internationally. We only select the best of the best to participate in our 12-month programme, created by entrepreneurs for entrepreneurs.
Do you meet the following criteria?
To be a growth scale-up with headquarters or offices in Belgium;
A full-time staff of at least 10 people (including founders);
An annual turnover exceeding € 1.000.000;
To be founded in 2010 or later;
*from now until 15/08/2023