Join our Program
Setting out on the route to international success
Exceed your business with the BEyond program. Best practices and know-how from Belgian and international experts come to help you with your ambitious growth path to become a world top-business player.
Open call: Invitation to Apply & Submit applications
From Wednesday, 02 January 2019 to Friday, 17 February 2019.
Selection time.

 
This is a handpick process from 15th February to February 28th, 2019, were Mentors and Advisory Board under professional selection criteria analyse one by one application. On March 21th, 2019 the results are going to be disclosed on the website and international press, and if you are selected you and the Founder of Beyond will have a personal meeting. 
Kick off event Pre- Bootcamp: "Meet your BE-mentor & peers" (April 12th, 2019)
In this exciting event you meet your BE-mentor, a top entrepreneur with a proven international background will challenge and expand your business during the Implementation phase.
You and your mentor can count on the support of the members of our Advisory Board. They are willing to answer your questions and open their (international) address books for you.
During the whole program, you are in contact with entrepreneurs (your peers) that are in the same phase as you are. Share your experiences, learn from and encourage each other.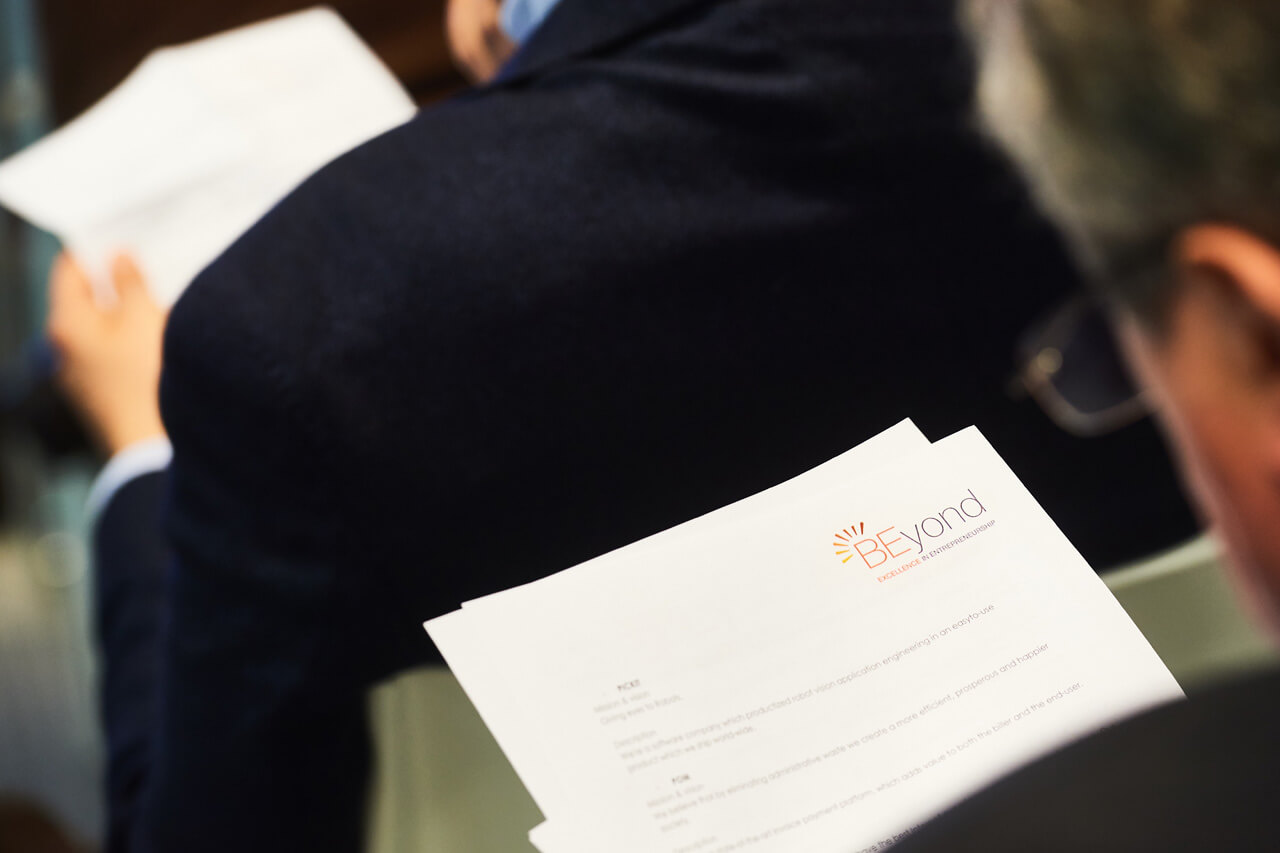 4.  Bootcamp (from April 26th to April 27th, 2019): in 3 days you will formulate your international growth plan, be inspired by top entrepreneurs keynotes, mastery workshops, exclusive lectures and learning from fellow candidates.
Bootcamp main topics: leadership&HR, international business development/sales, and fundings.
5. Preparatory day for "Pitch" (Post-Bootcamp): On August 30th, 2019
6. Access to capital #Get your Money at the Investors Day, this is a private pre-seed fund event organized to help you raise capital (fall 2018). Throughout the negotiations, you will be advised by qualified entrepreneurs. Private announcement.
7. Implementation phase Make your success concrete! During this 18 months phase, you have benefits as:
– Quarterly's events (4). Full-day workshops and plenary sessions for scale-ups and mentors together working in teams on specific topics.
– Monthly sessions with your Mentor.
– The Advisory Board are willing to answer your questions and open their (international) address books for you.
For this year's edition, there are 10 places available. The scale-ups will be selected via a selection procedure with a fixed time path.
Eager to know if you qualify for the BEyond program? There are some important criteria to meet before you can apply.