Join a select network and use it to make an impact
The spirit of community is the essence of our programme, and the peer-to-peer learning opportunities are the shining example of that. Highly rated by our scale-ups, they allow you to connect with top-class entrepreneurs with a proven track record of success in their field.

As a matter of fact, meeting, working with, and sometimes brainstorming ideas with this group of like-minded scale-ups has been seen by many as one of the biggest benefits of being selected for the BEyond programme.
In addition to being able to find inspiration in their peers, each scale-up is matched with a mentor who has built their own company and successfully developed it at an international level. All our mentors are outstanding entrepreneurs who have made a brilliant career for themselves, some still actively running their business.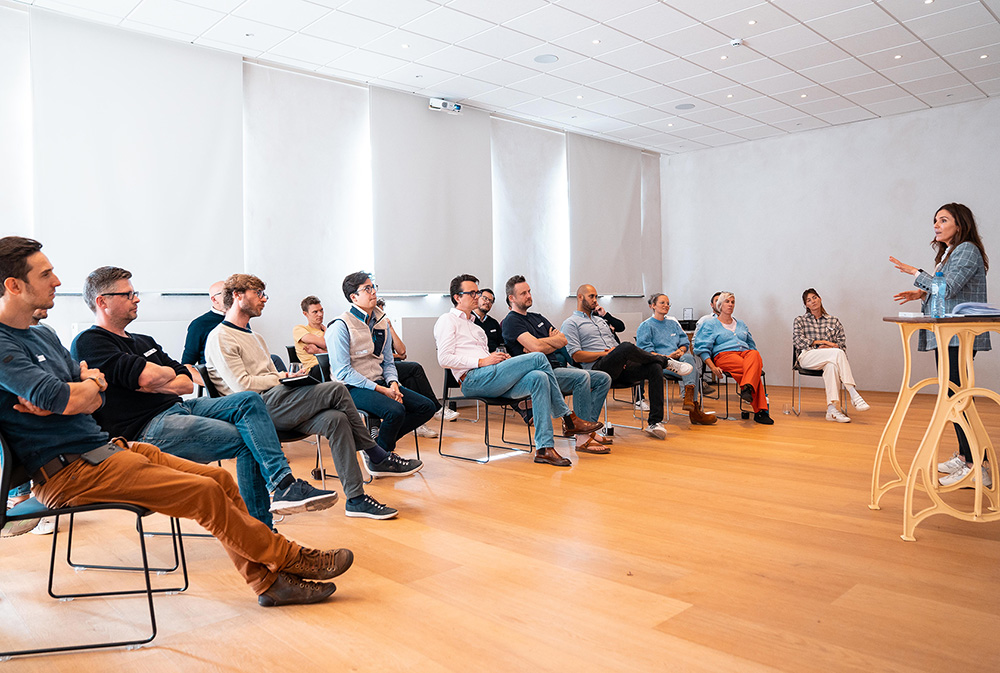 2022 Laureates
Our laureates are ready to set out on the BEyond journey full of motivation, determination and energy. Together with their assigned mentor, each scale-up entrepreneur profits from the ecosystem created around the programme. Fellow business leaders, industry experts and guest speakers bring a tremendous added value to everyone's international entrepreneurial endeavour. 
Jorim Rademaker
Easily create, share and read how-to guides
Stefanie Broes
The world's first tactile breathing exercises in the palm of your hand with real-time biofeedback
Pierre Collard
Optimising medical purchase
Roldan Descamps
Making manufacturing accessible and local
Reggy-Charles Degen
Entrepreneur and HR expert
Laurent-David Hostyn
Smart and dynamic offerings
Sébastien Leempoel
Impact software entrepreneur
Josefien Vanhuyse
Digital Twin Platform for Data Driven Asset Insight for AECO industry
Jaime Catalan
Competitive intelligence and market intelligence tool
2020 Alumni results
The BEyond programme helps you achieve real-life success and international growth.
By the end of the 2020 edition, our alumni reported:
2019 Alumni success stories
2018 Alumni success stories